PDO face lifting engraved surgery according to ergonomic principles, implanting the absorbable line in the body of the dermis, fascia or fat layer, layered, orientation, fiber mesh, fascia reinforcement. Using face threading three-dimensional tree-like spiral structure to reshape the skin internal tension structure, promote skin repair ability and fix and pull down the relaxation, sagging skin to the young state. A mini face lift can solve the skin relaxation sagging, reshaping the face of the young contour. It is the best way to replace the wrinkle surgery.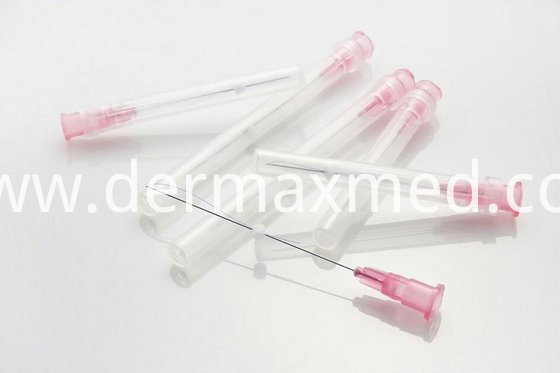 Application
Magik Thread is a thread with no cones, so it is no damage to the tissue and it is very safe. Aging causes the skin tissue to be thin because the collagen and elastin fibers break down, which results in sagging skin, deep creases, folds and wrinkles. PDO Thread reverses the effects of aging.
At first make small 1-2mm incisions at various points on the face. And then insert the hollow needle into the skin to put the threads in place. Attach the thread to the fat underneath the skin, then be adjusted to tighten and smooth the contours of face. At last, trim the excess threads .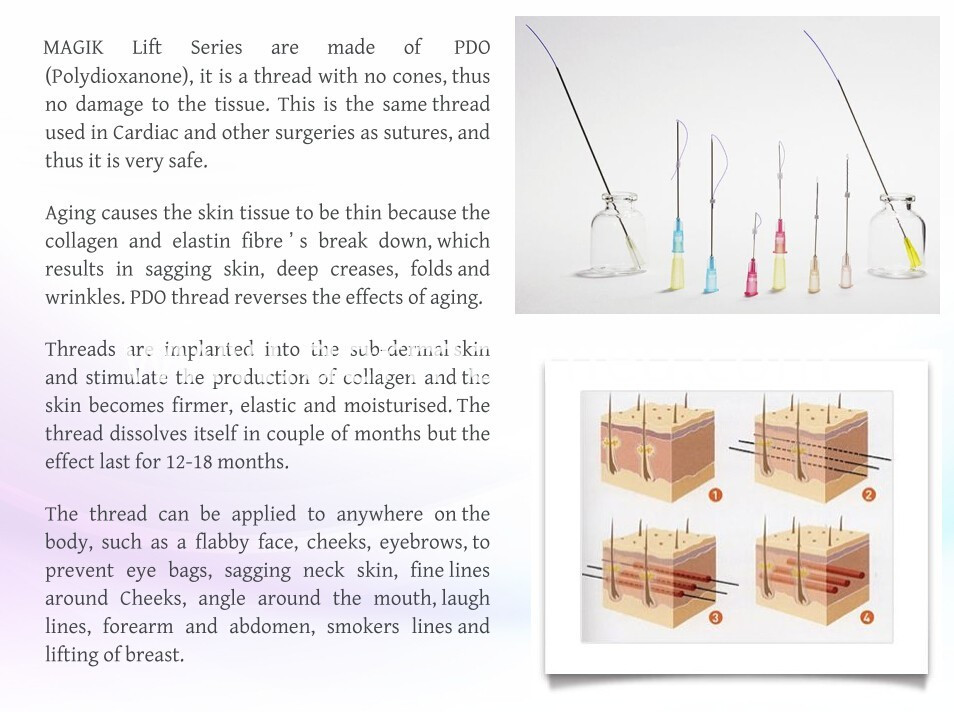 Indications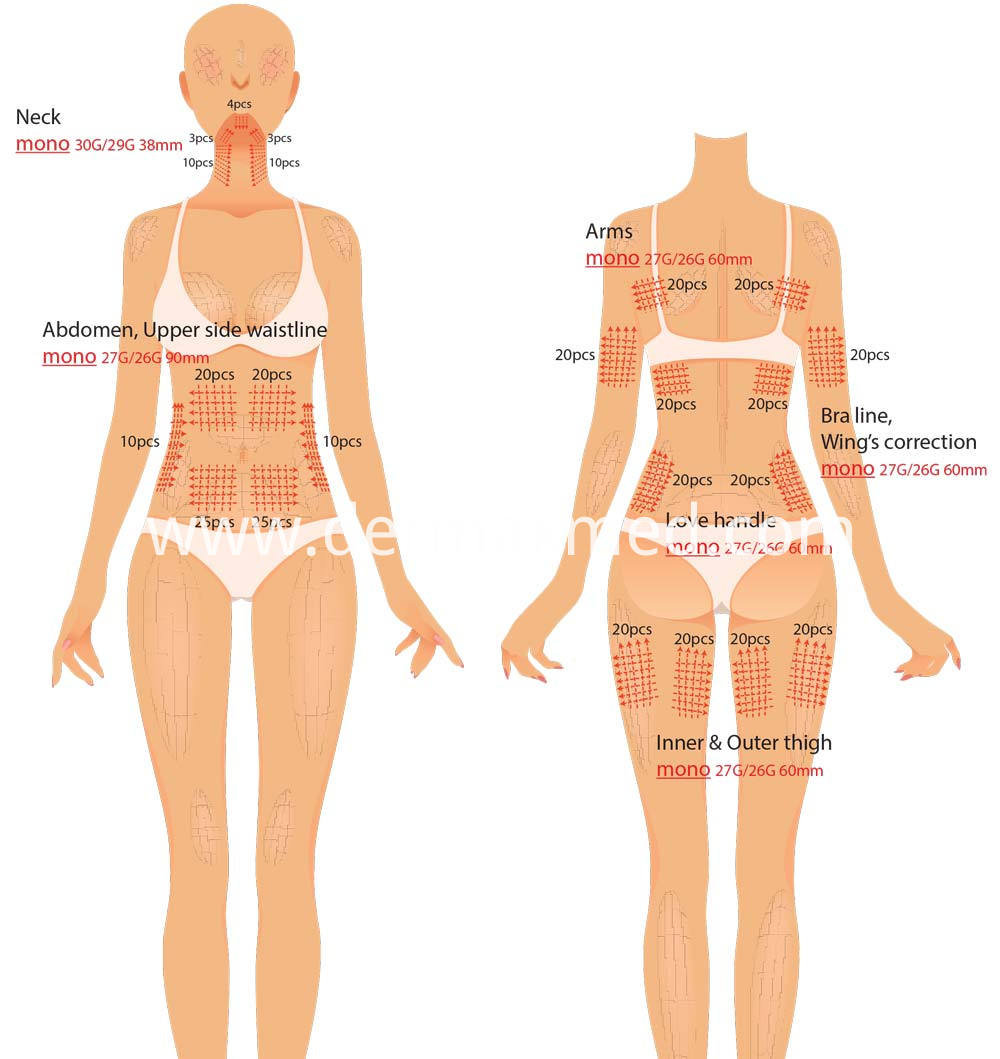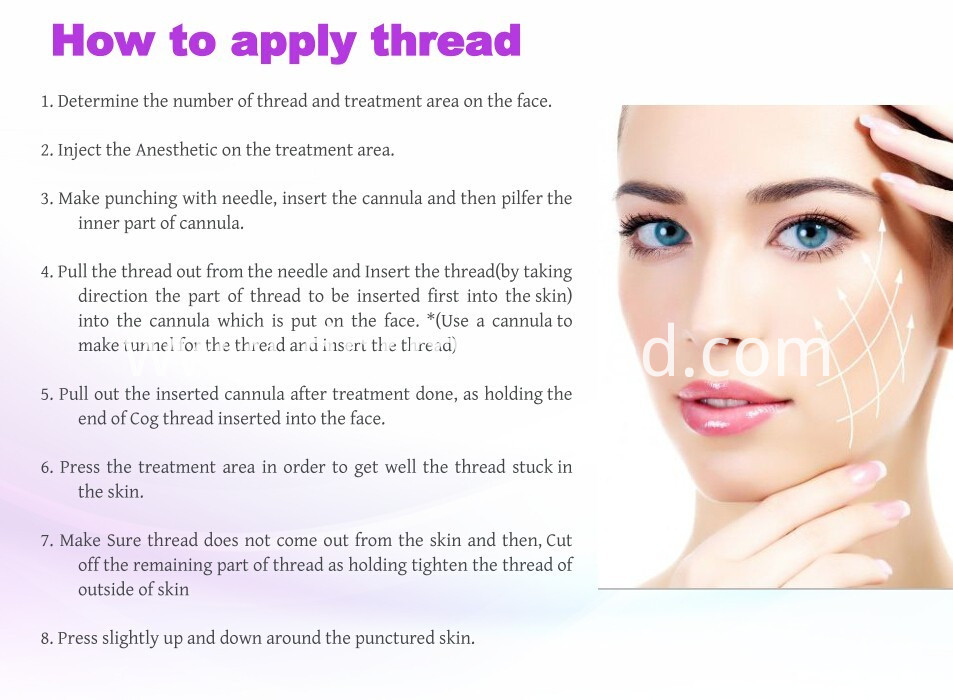 Models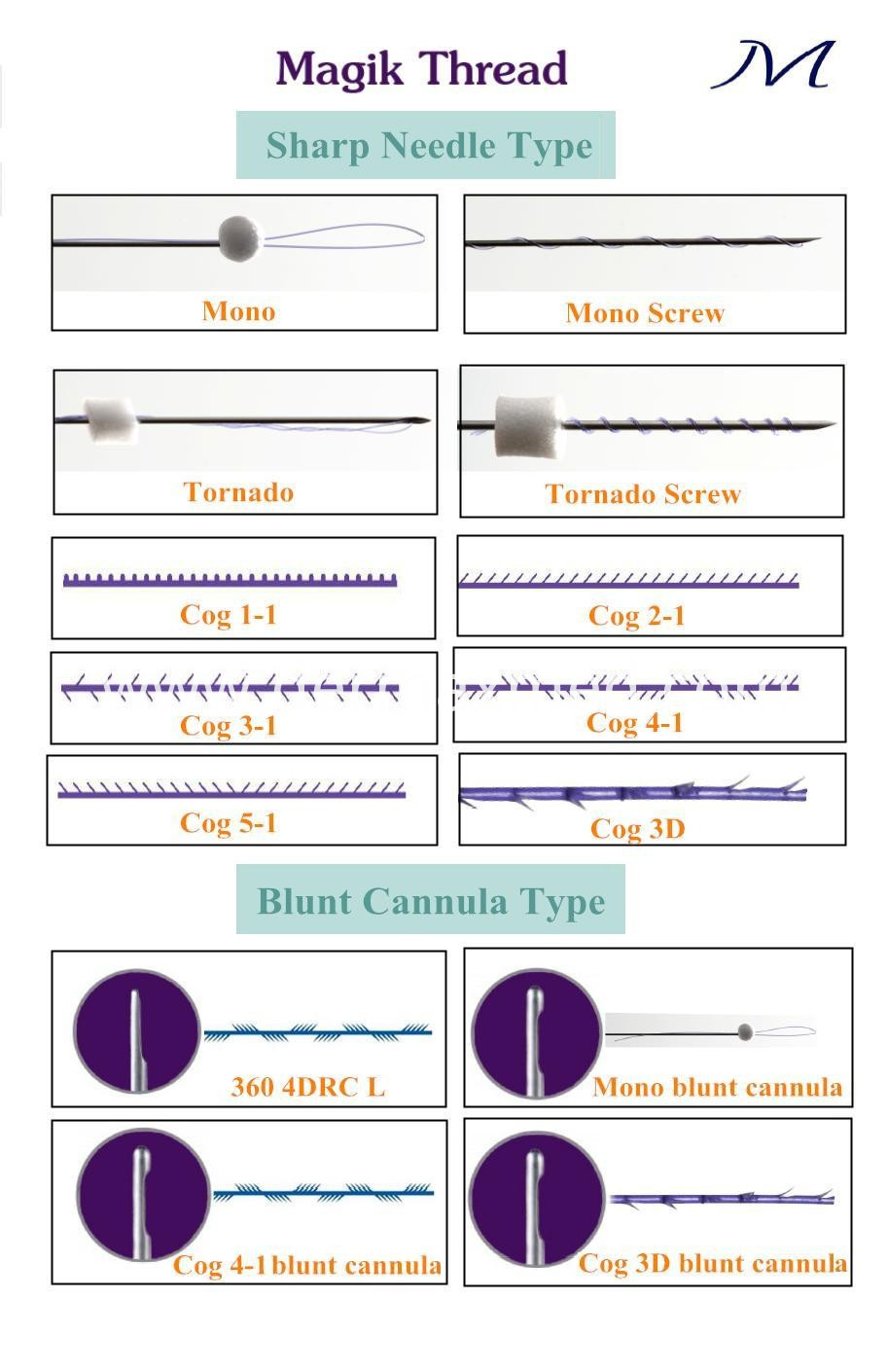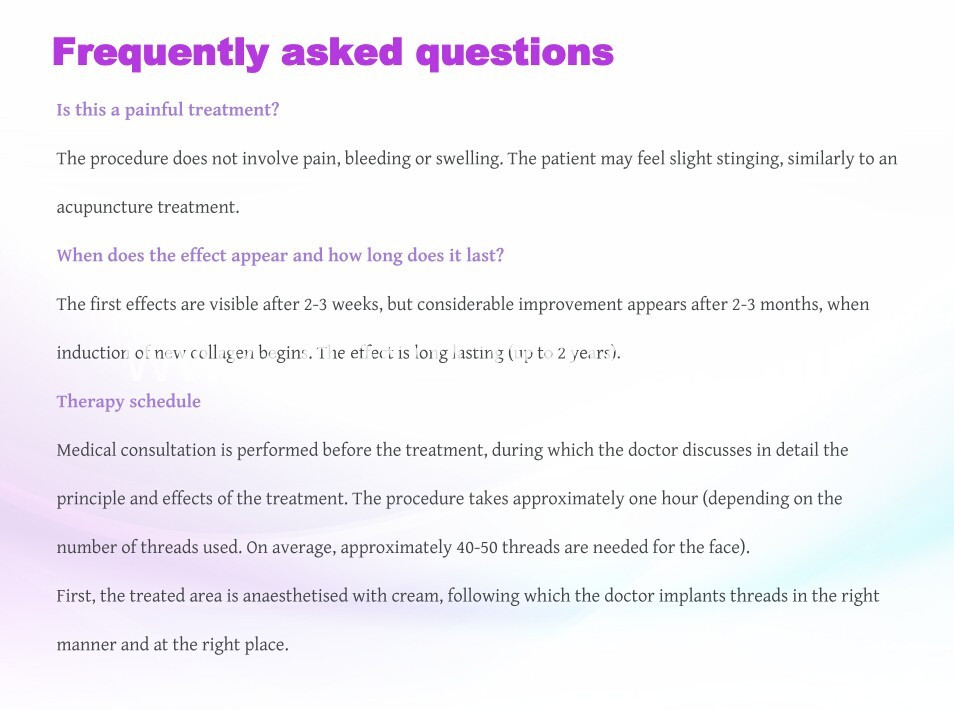 Package and Shipping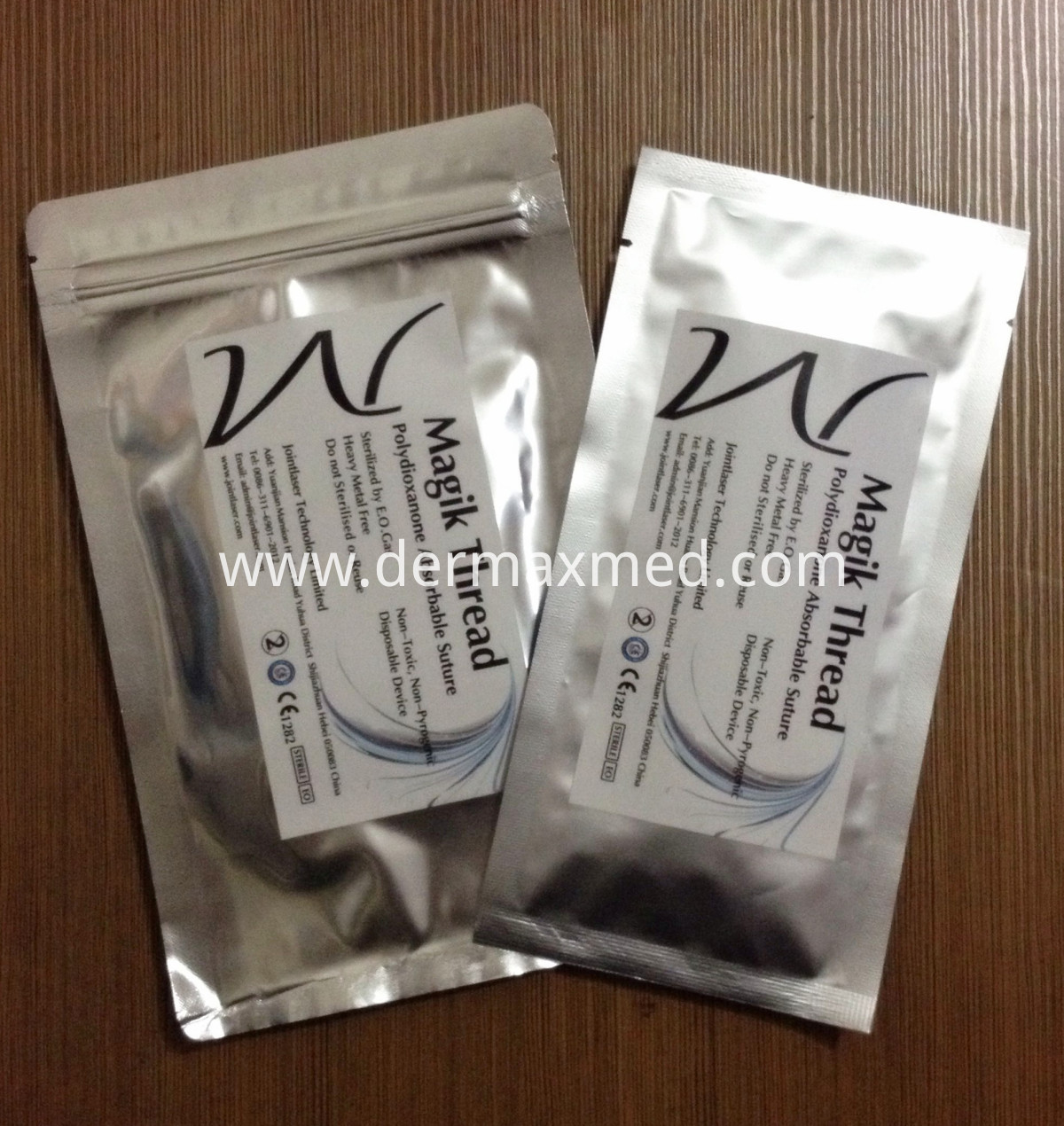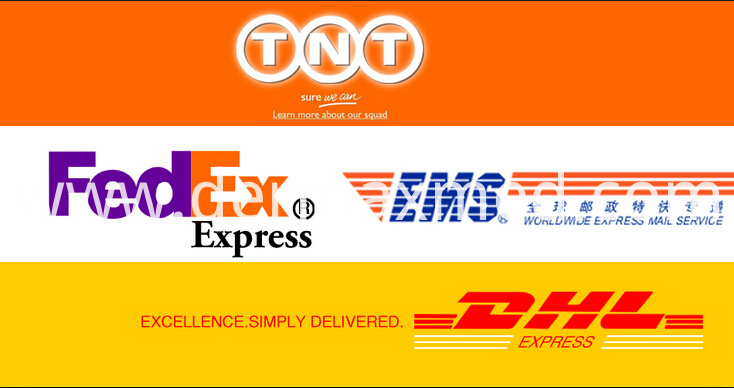 Product Categories : Thread Lift