After the Silhouette Thread Lift has been implanted in the skin, It will naturally form a spiral bolt, inducing cell division and regeneration, thickening of the skin dermis, restore skin tension and elasticity. And thread lift neck can also activate dormant cells, improve cell viability, accelerate cell metabolism. At the same time thread neck lift can stimulate collagen regeneration, promote blood circulation, so that the skin to enhance the tightening, thus achieve the double effect of unti wrinkles and face lift.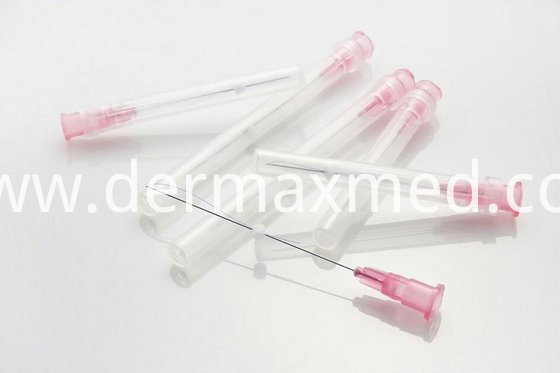 Application
Magik Thread is a thread with no cones, so it is no damage to the tissue and it is very safe. Aging causes the skin tissue to be thin because the collagen and elastin fibers break down, which results in sagging skin, deep creases, folds and wrinkles. PDO Thread reverses the effects of aging.
At first make small 1-2mm incisions at various points on the face. And then insert the hollow needle into the skin to put the threads in place. Attach the thread to the fat underneath the skin, then be adjusted to tighten and smooth the contours of face. At last, trim the excess threads .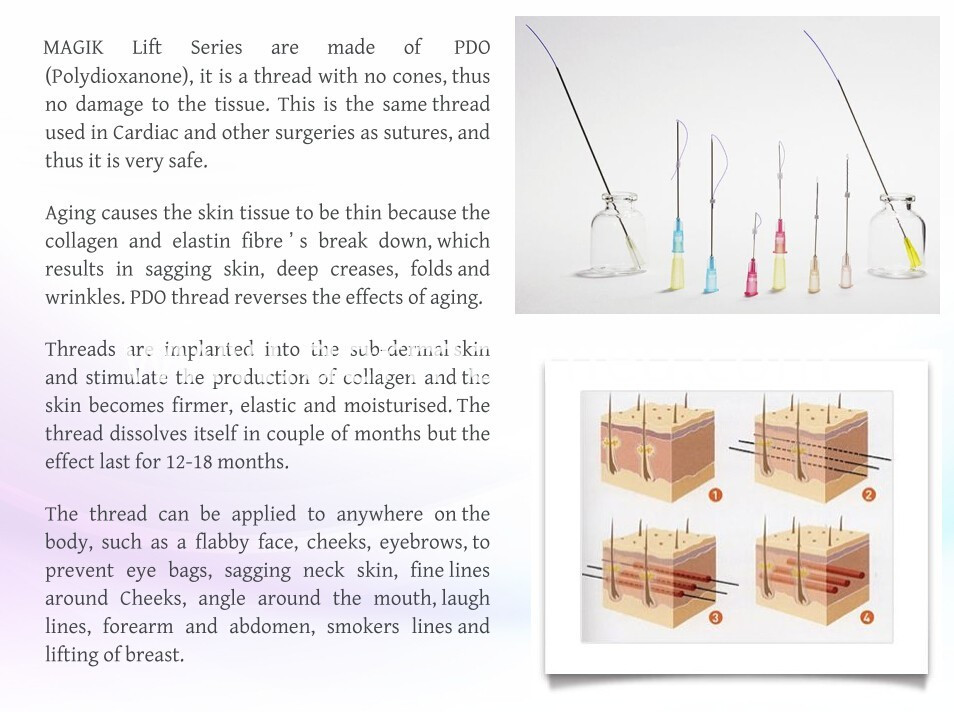 Indications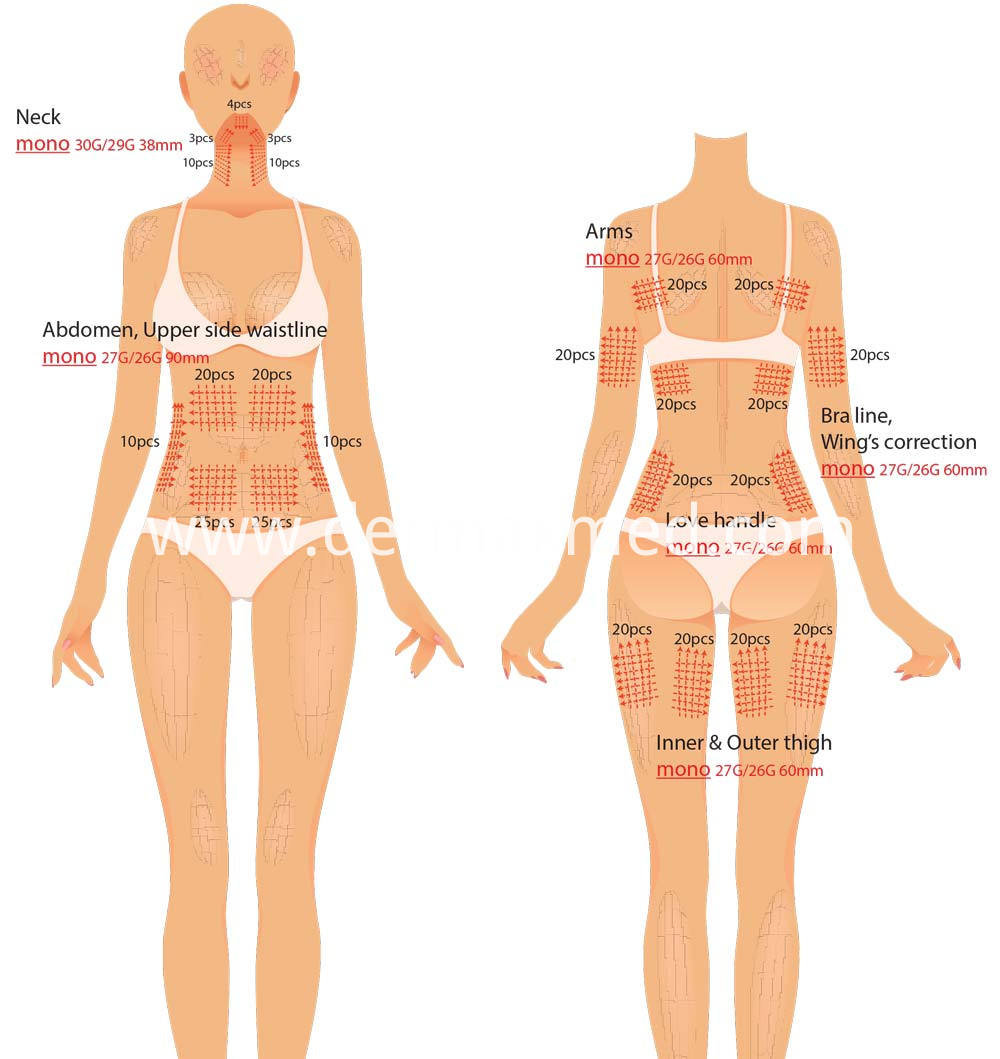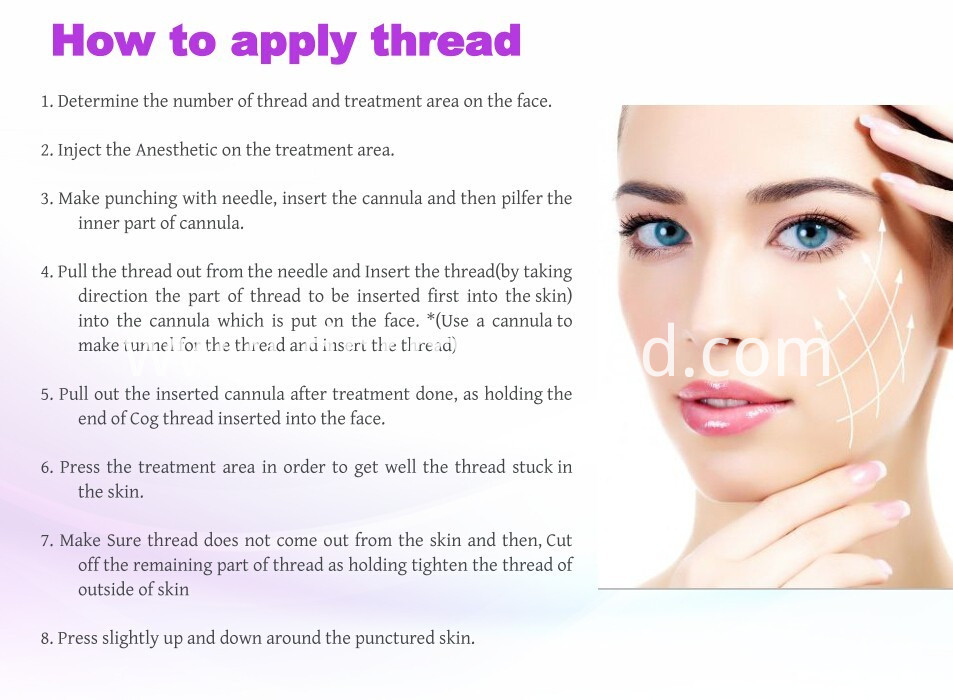 Models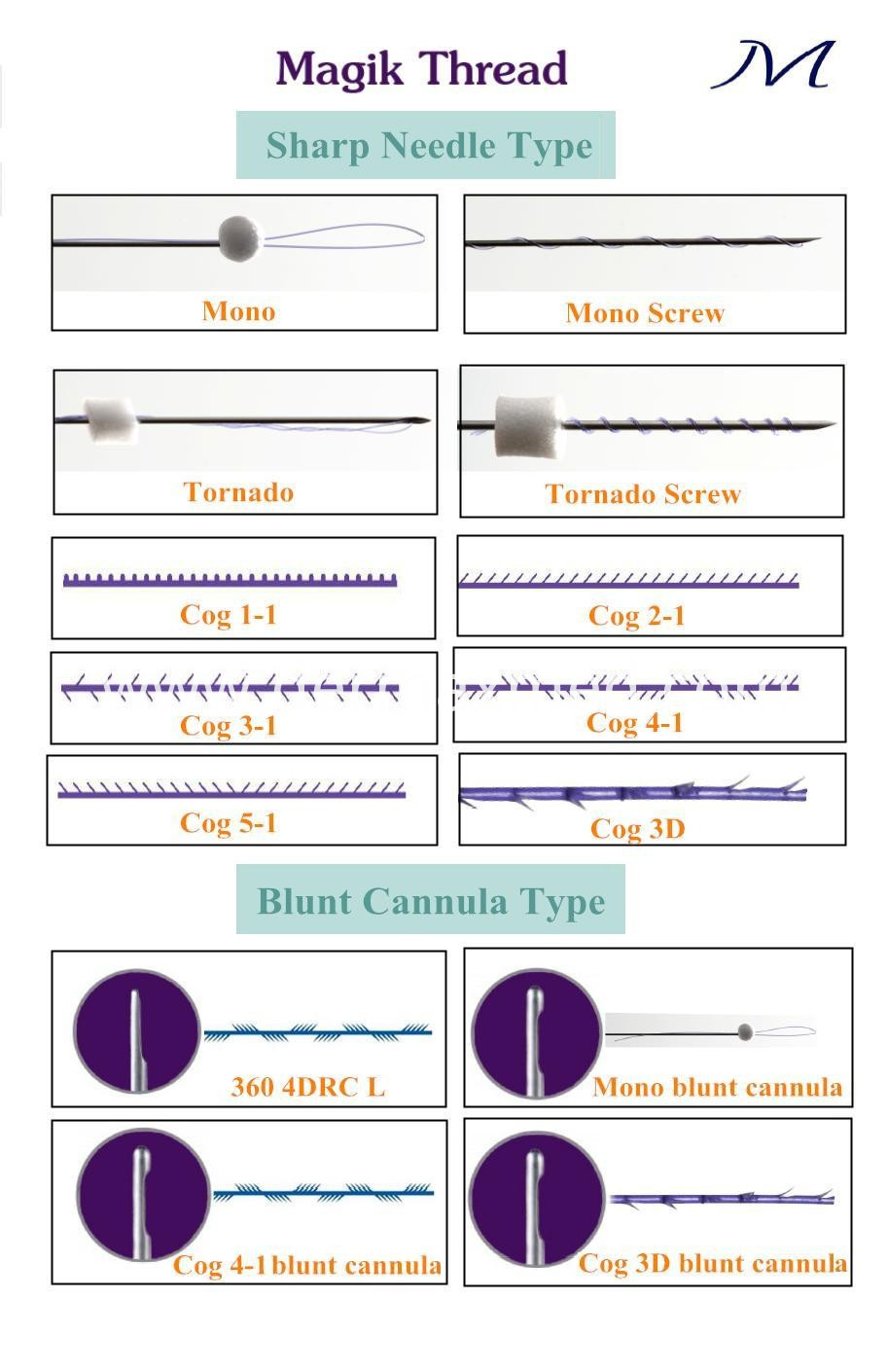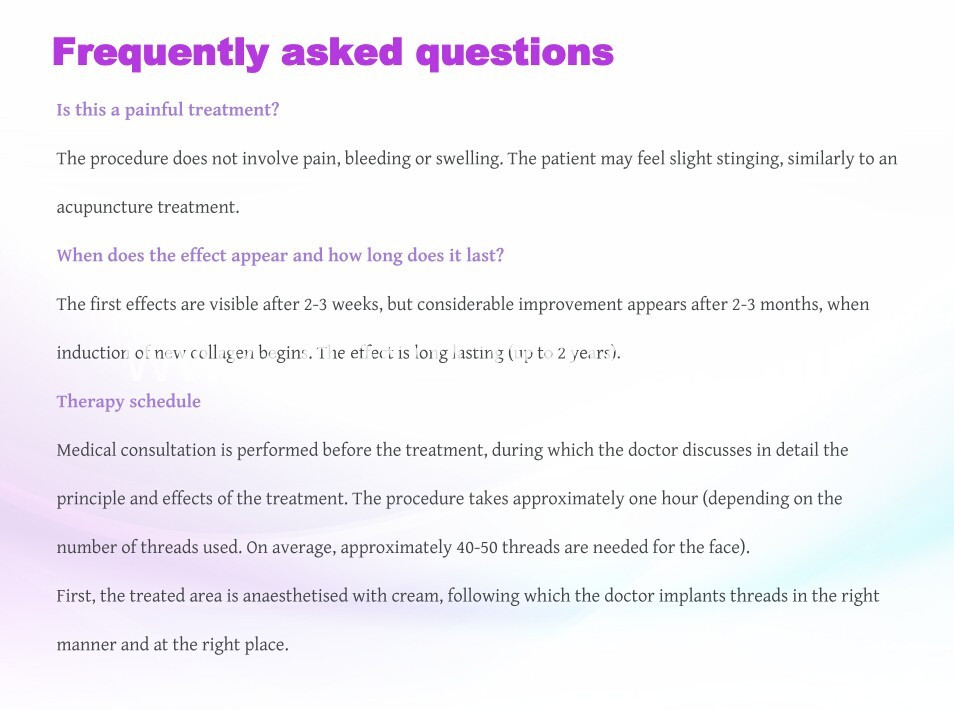 Package and Shipping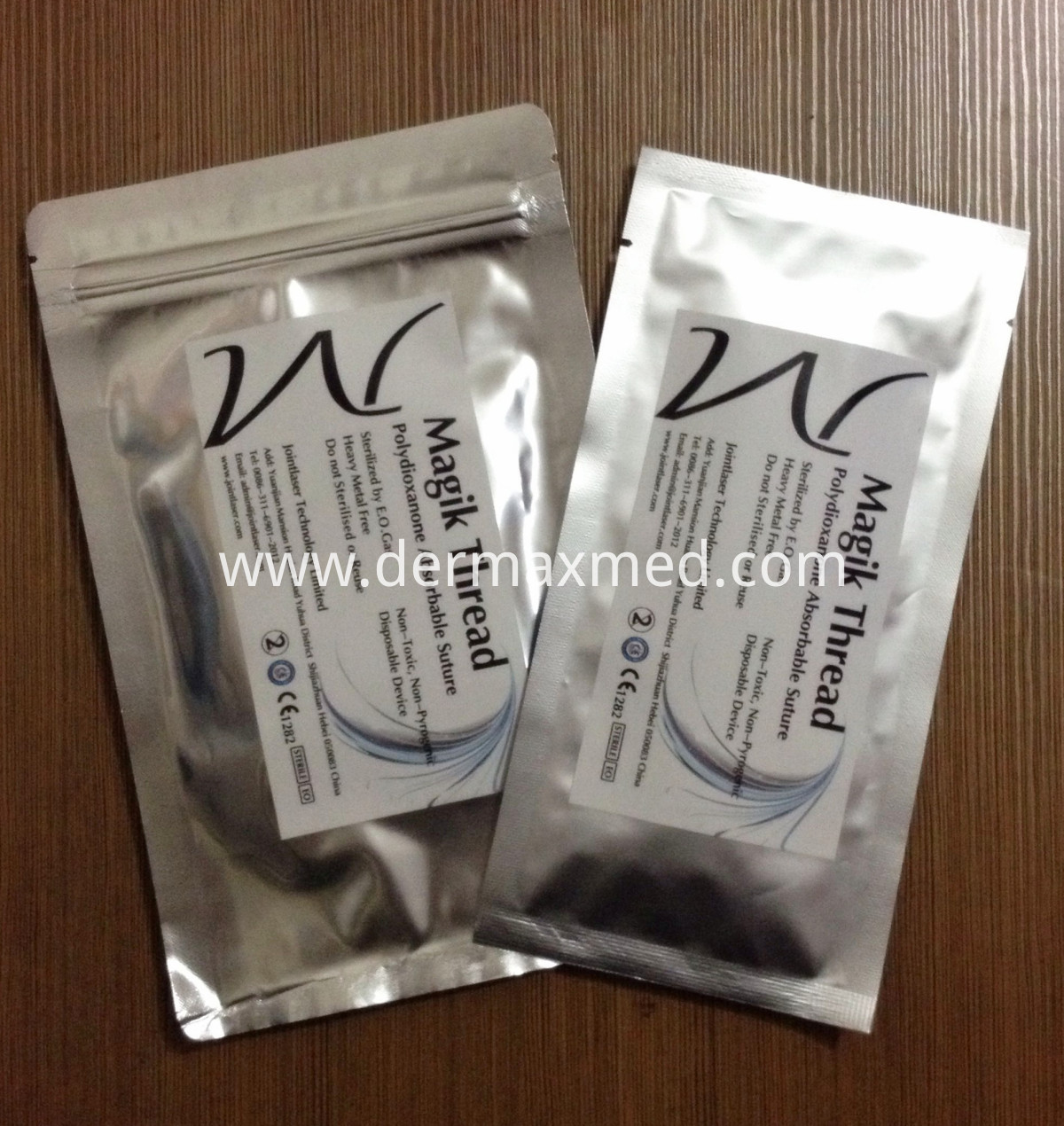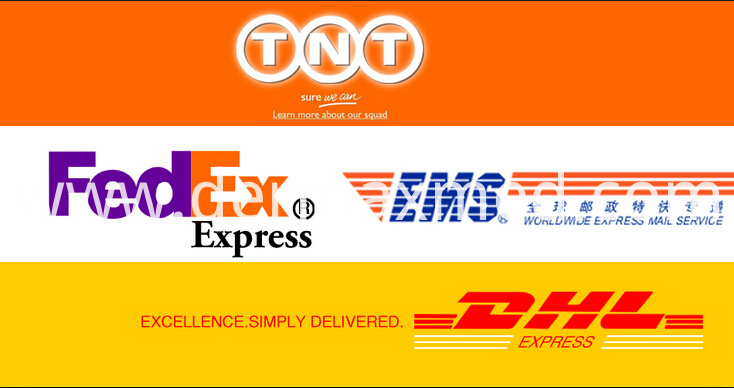 Product Categories : PDO Thread > Thread Lift Face