What is the PDO Thread, Pdo Cog Lifting Thread is made of ingredients called PDO (Polydioxanone), is a kind of can be absorbed by the skin of the medical line, it is the Food and Drug Administration (FDA) safety rating absorbable suture. Pdo Thread Lift Korea can be used to remove wrinkles, improve skin quality, reduce the volume, full lift. The Thread Lift Face treatment only takes 30 minutes and it does not affect the daily life,you can work in the second day. The effect of Thread Lift UK appears immediately after the operation , it lasts 1-2 years.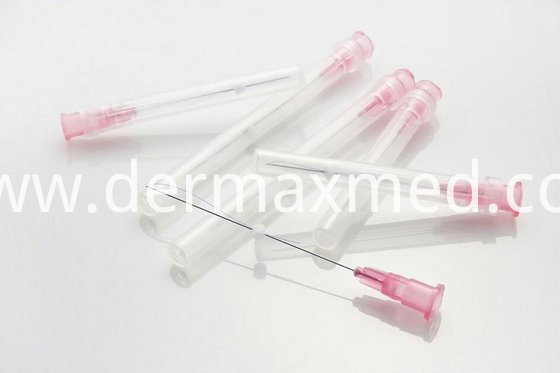 Application
Magik Thread is a thread with no cones, so it is no damage to the tissue and it is very safe. Aging causes the skin tissue to be thin because the collagen and elastin fibers break down, which results in sagging skin, deep creases, folds and wrinkles. PDO thread reverses the effects of aging.
At first make small 1-2mm incisions at various points on the face. And then insert the hollow needle into the skin to put the threads in place. Attach the thread to the fat underneath the skin, then be adjusted to tighten and smooth the contours of face. At last, trim the excess threads .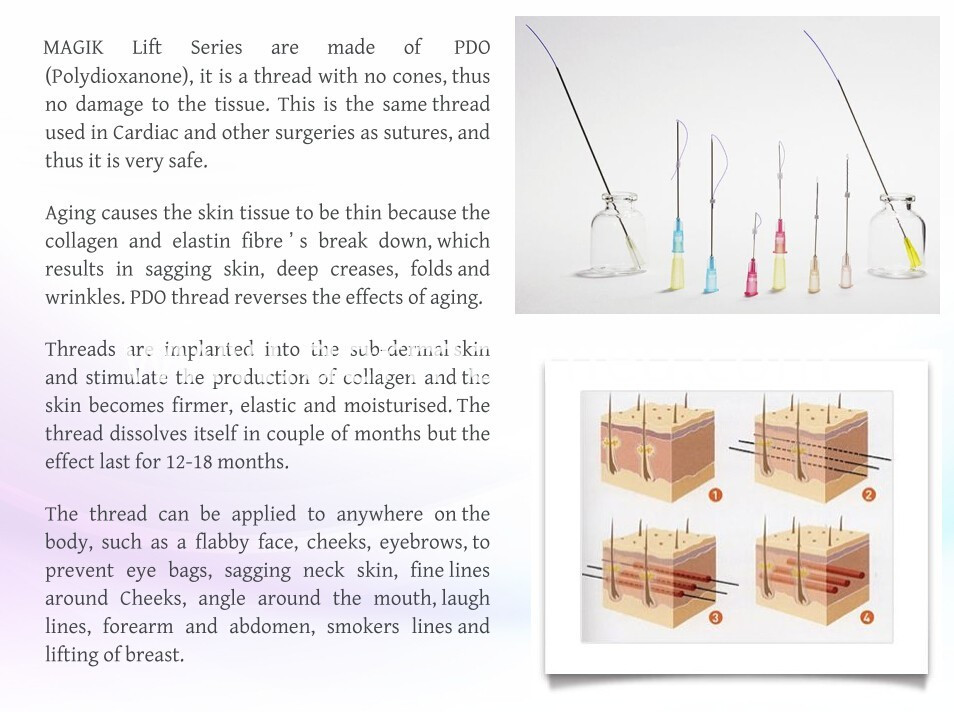 Indications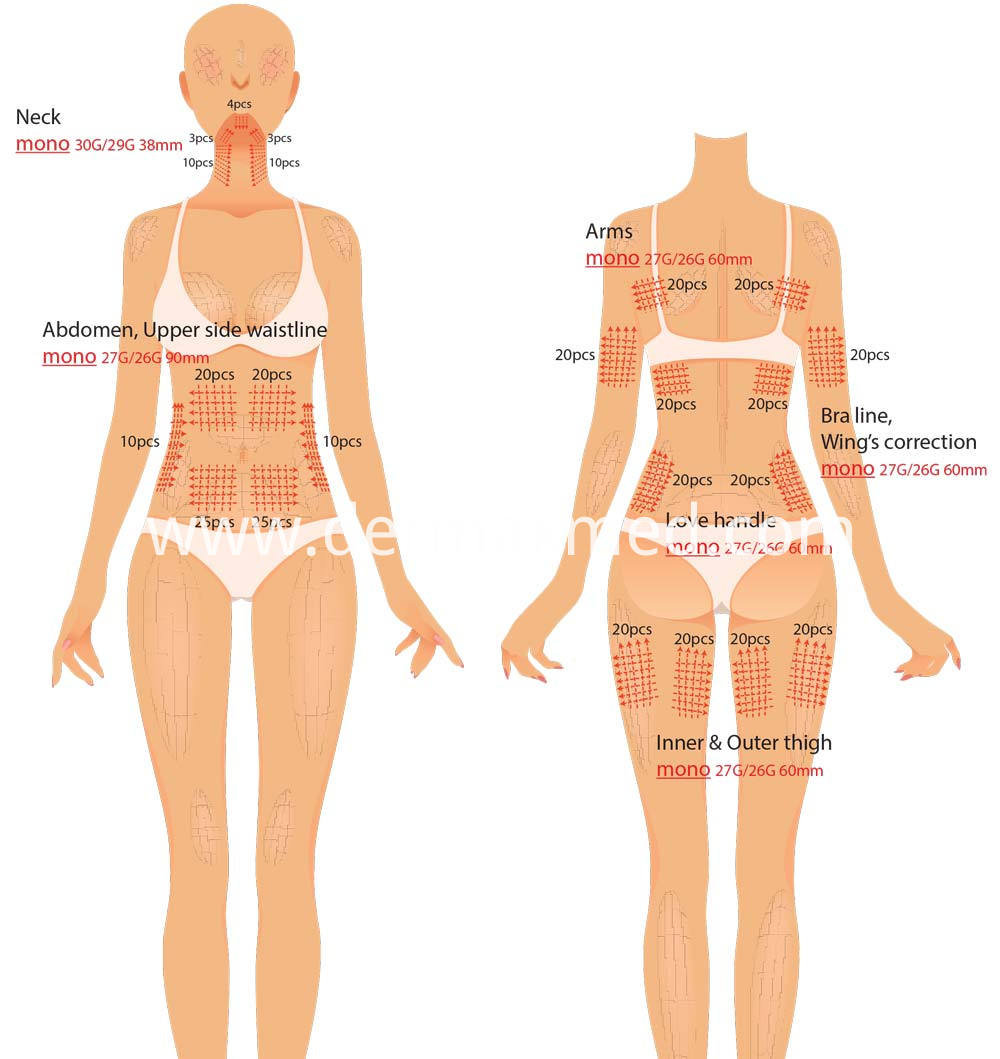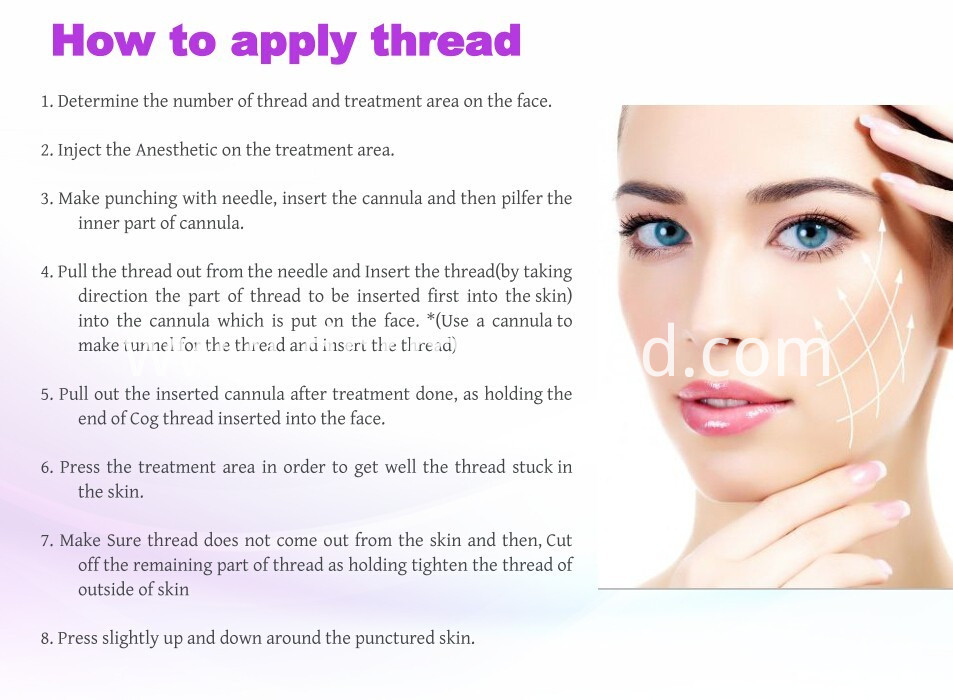 Models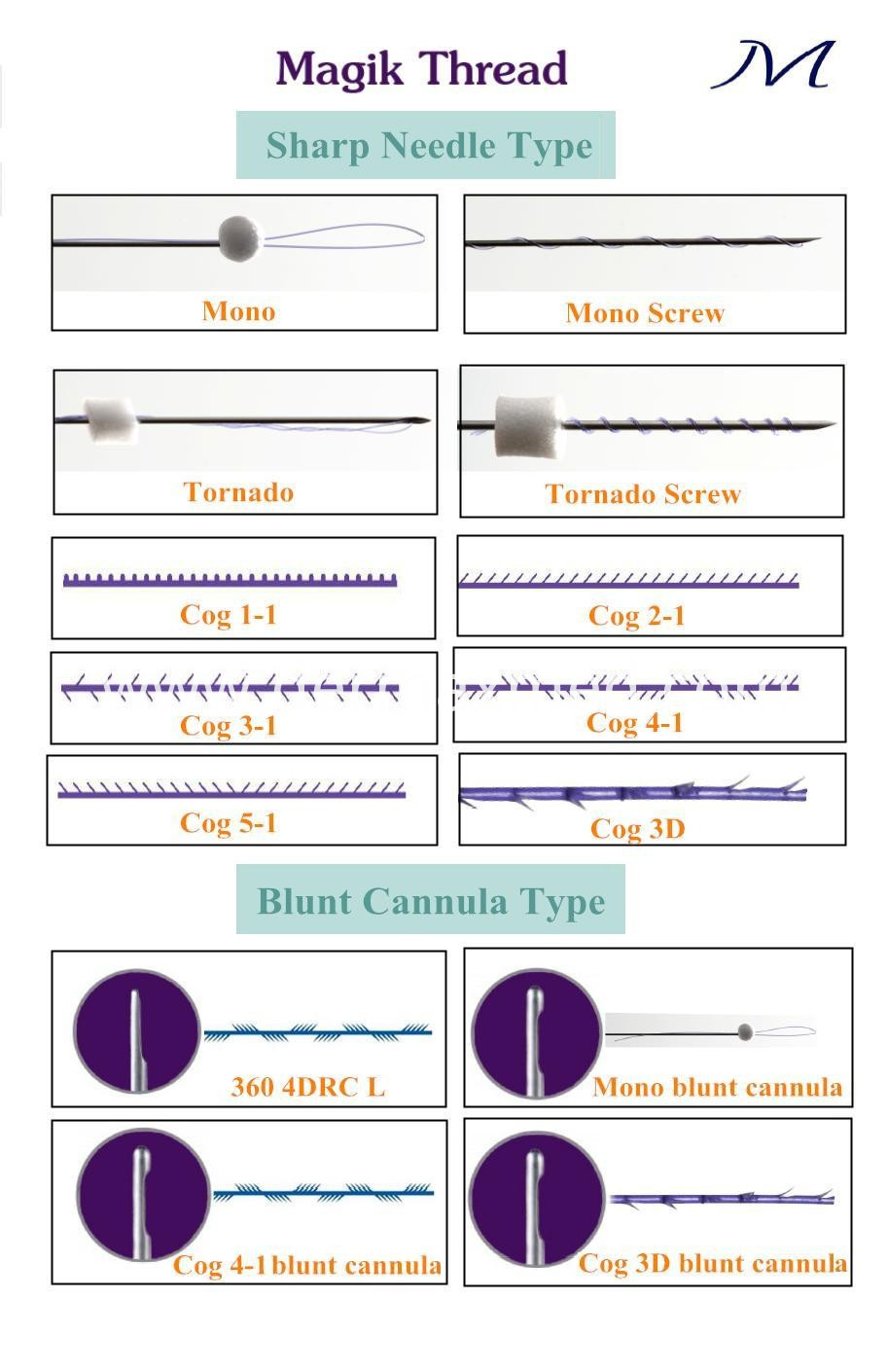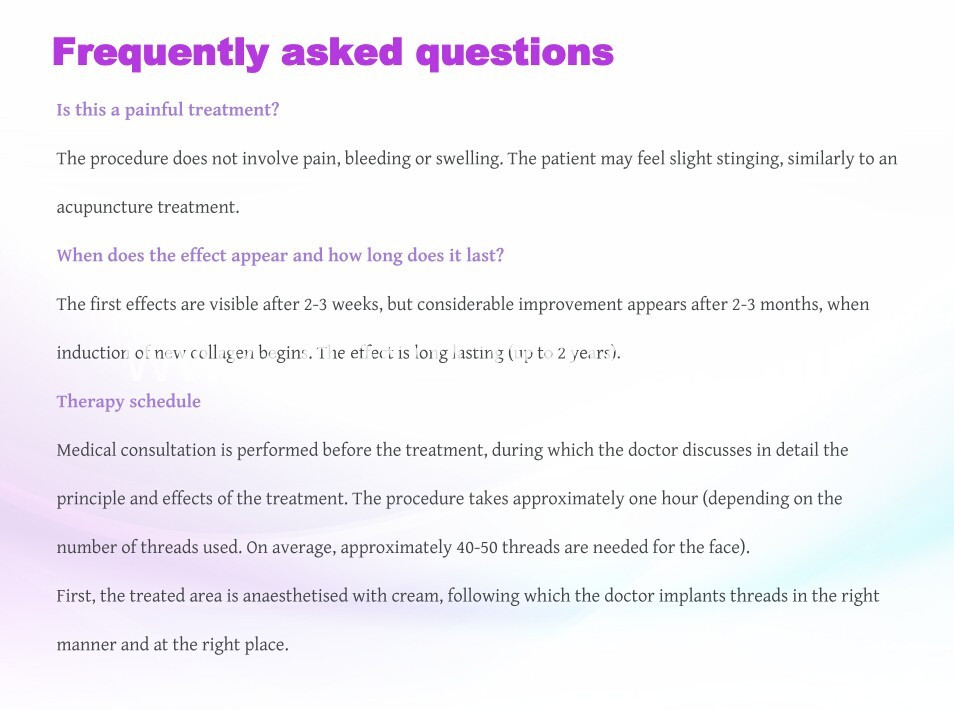 Package and Shipping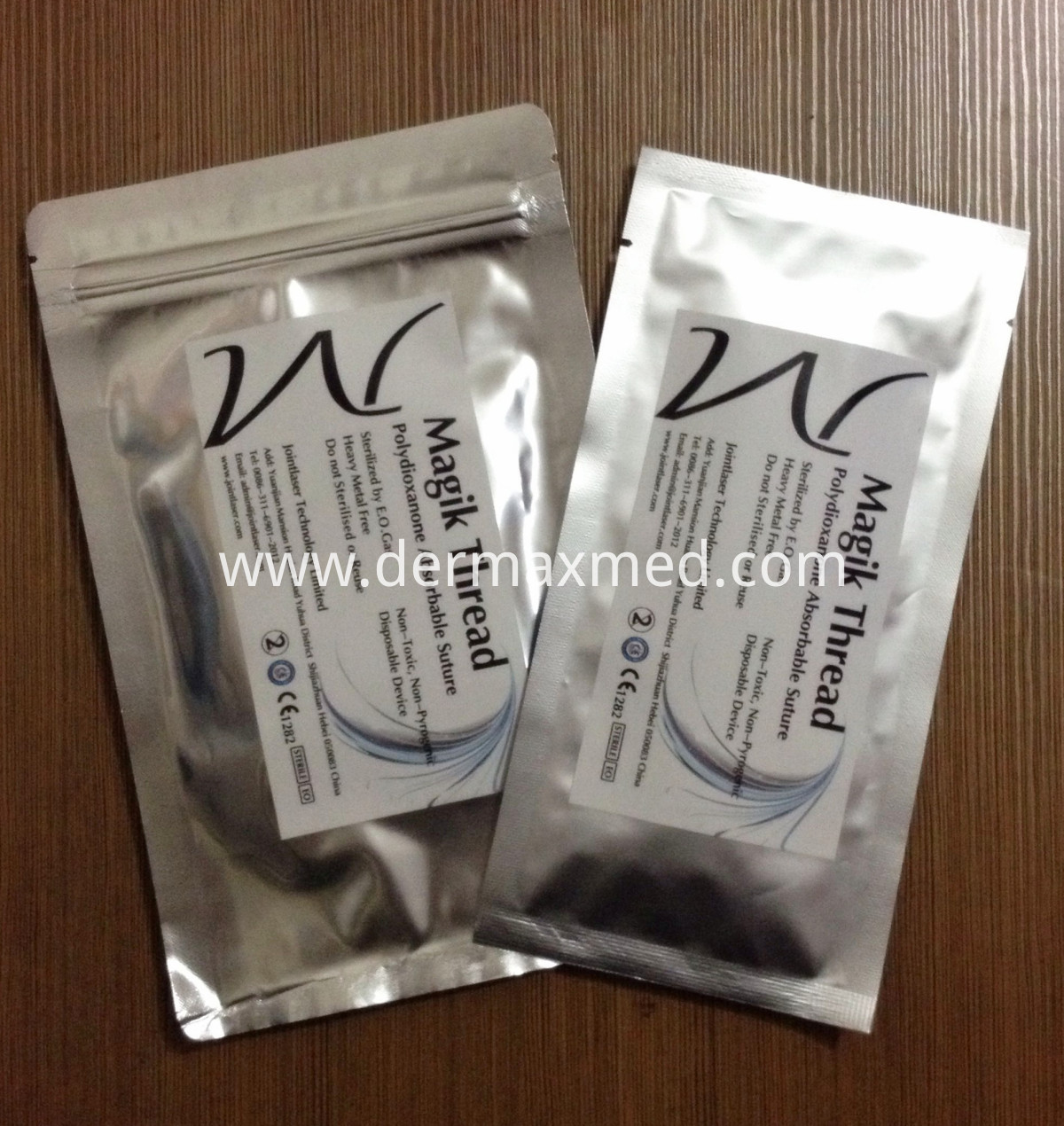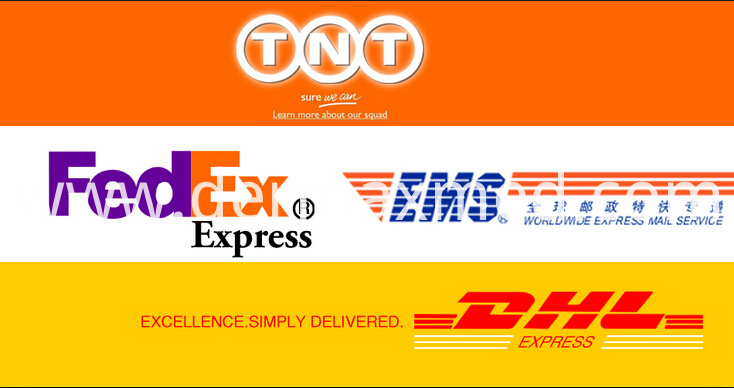 Product Categories : PDO Thread > PDO Threads Korea