Diode Laser Hair Removal is a modern and non-invasive technology. It is very popular for safey, high efficiency and Permanent Hair Removal. 808nm wavelength diode laser can effectively penetrate the epidermis of the skin to reach the deep follicle tissue. Appropriate pulse duration, appropriate energy density and appropriate skin protection measures ensures that the laser only have effect on target tissues, while the normal tissues and skin is almost unaffected, thus ensuring the safety of treatment. 808nm Diode Laser machine never makes the patiets feel uncomfortable in treatment. At the same time of removing unwanted hair, it can stimulate the skin to produce collagen, so the skin will become more smooth and delicate. Because the effect is ideal, more and more people choose it.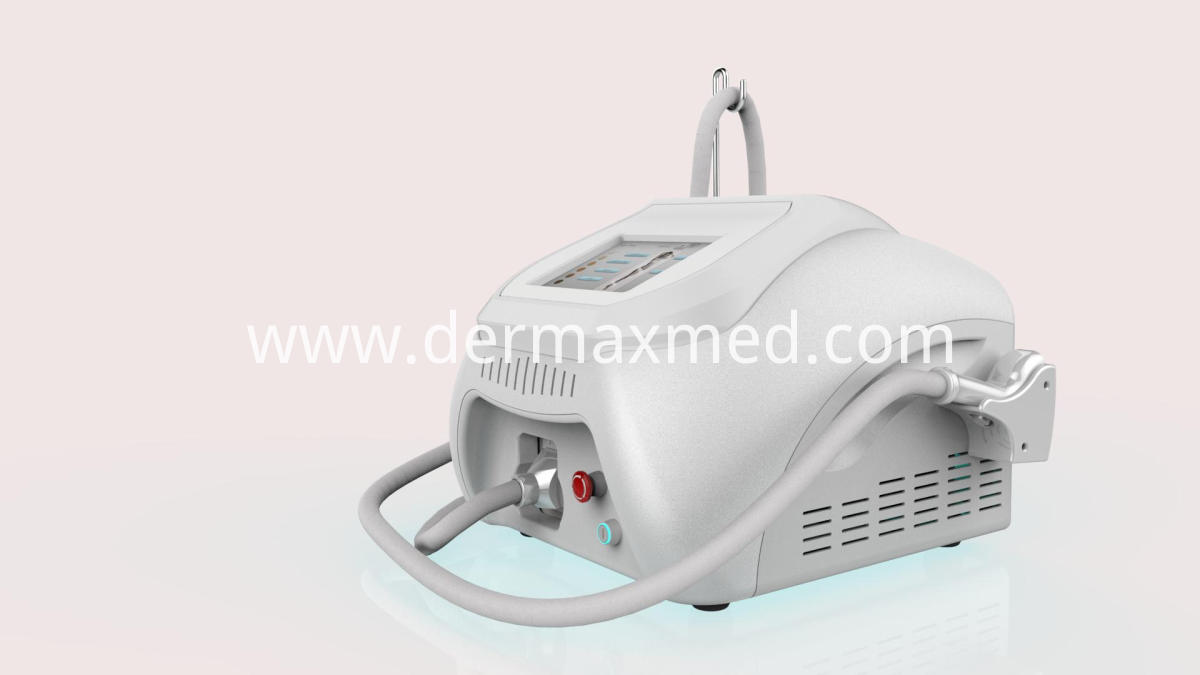 Diode Laser DL1 is operating at a wavelength of 808nm, the gold standard in Laser Hair Removal. 808nm wavelength absorbed by melanin in follicle (greatly reduce the absorption by water) and converted into heat, thus increasing the hair follicle temperature. When the temperature raises high enough to irreversibly damage the hair follicle structure, which disappear after a period of natural physiological processes of hair follicles and thus achieve the purpose of permanent Hair Removal.
· Painless comfortable
· Effective for various hair colors
· Imported Germany bars
· Fast treatment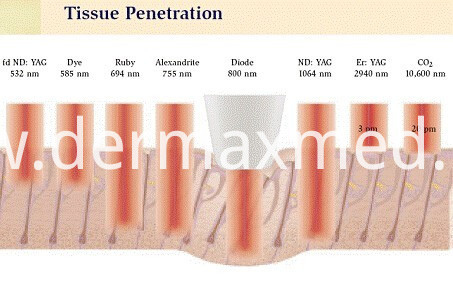 Treatment for Hair Removal

Safe permanent hair removal on all skin types; no pain, very comfortable during the treatment ;
Suitable for any unwanted hairs on areas like face, arms, armpits, chest, back, bikini, legs...
it also have the skin renewing and skin tightening at the same time.

Why Diode Laser DL1

1) Suitable for all kinds of skin and hair, including skin type I to VI.
2) No pain, No downtime.
3) Germany imported laser bars, can reach to 120J high energy, and 1-10Hz high frequency.
4) Can choose different skin type on screen, easy operation.
5) Big spot size, high efficiency working.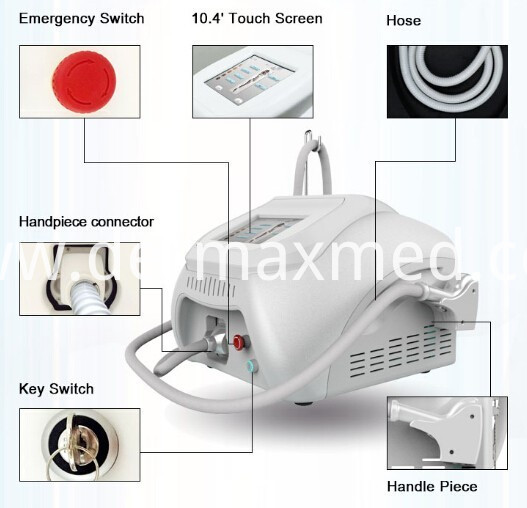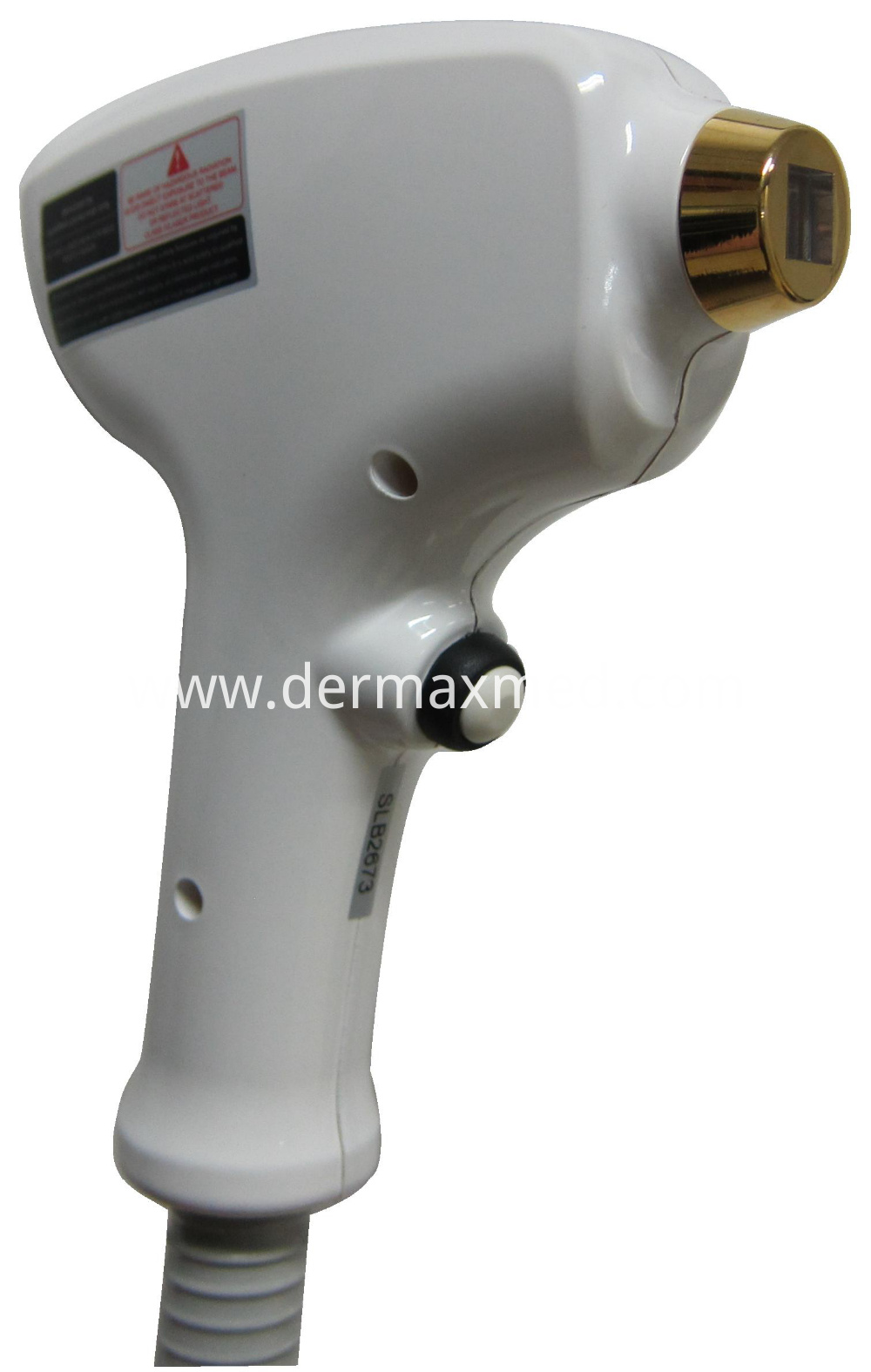 Specifications
| | |
| --- | --- |
| Energy type | 808nm Diode Laser |
| Model | DL1 |
| Display | LED 10.4 inch touch screen |
| Output power | 480W |
| Spot size | 15*15mm |
| Frequency | 1Hz-10Hz |
| Power supply | 220VAC / 50-60Hz or 110VAC / 50-60Hz |
| Net Weight | 26KG |
Before & After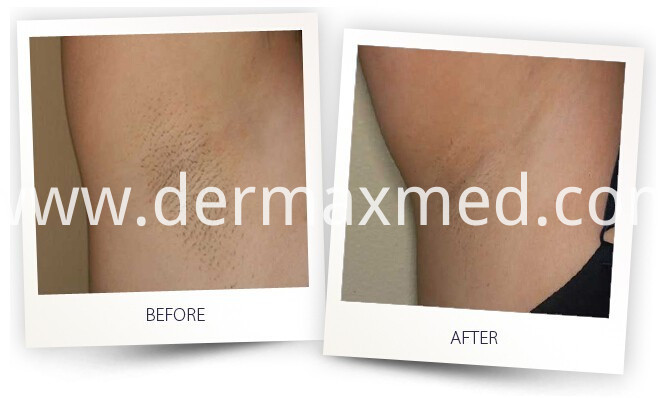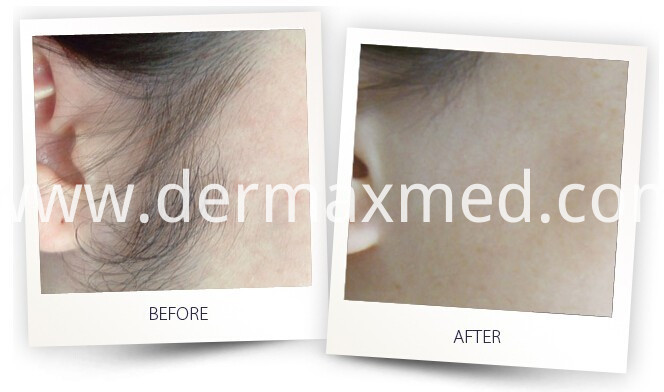 Packaging and Shipping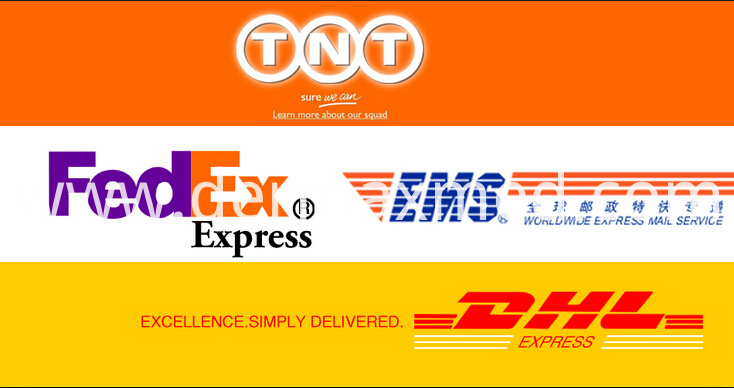 About Us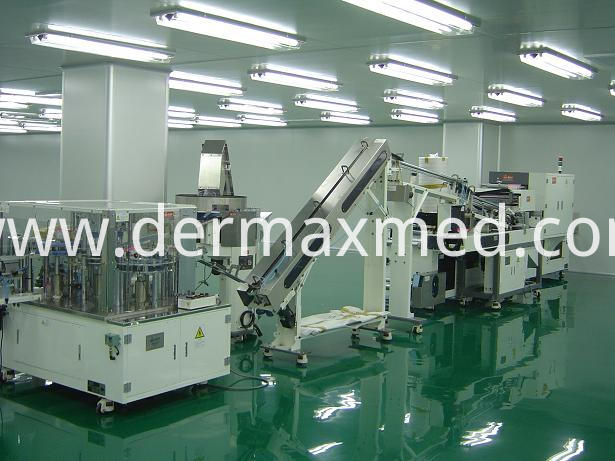 Product Categories : Diode Laser Hair Removal